The Band
KONO NATION is a High Energy band with Low Maintenance. Professional and easy to work with, they know you are the boss and they are driven to exceed your expectations. The members are professionally trained with real world experience in the wedding, special event, and night club environments. Every member of this band works hard and has a passion for sharing their music and positive vibe with anyone who will listen.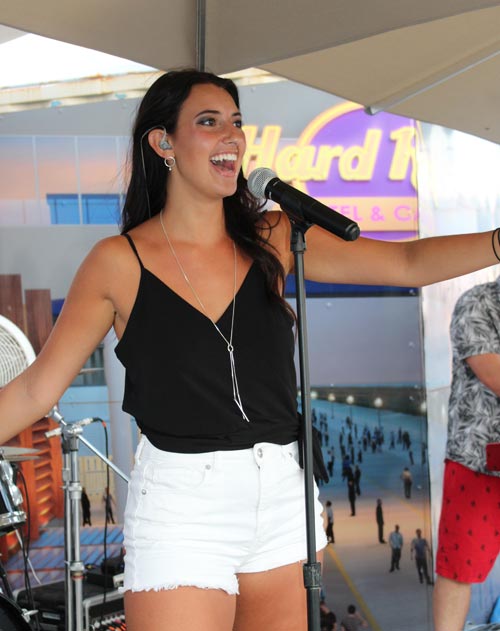 KONO (Morgan Konopelski) – Lead Vocals, Owner
Morgan Konopelski (aka KONO) has been performing and singing on stage since she was 9 years old. She knew at an early age this passion would be her life. She starred in and appeared in countless plays and musicals. Professionally trained in voice, her teachers all agreed she had a strong future in the entertainment industry. While still a teenager she landed the lead female vocal in the popular wedding and special event band: The Uptown Band. She then moved on to be the lead female vocal for Joe Bachman and the Party, a successful club band. Joe made the decision to move to Florida to perform solo and so KONO NATION was born. Today Kono spends most of her days running her business and her evenings on stage where she is singing for all to enjoy.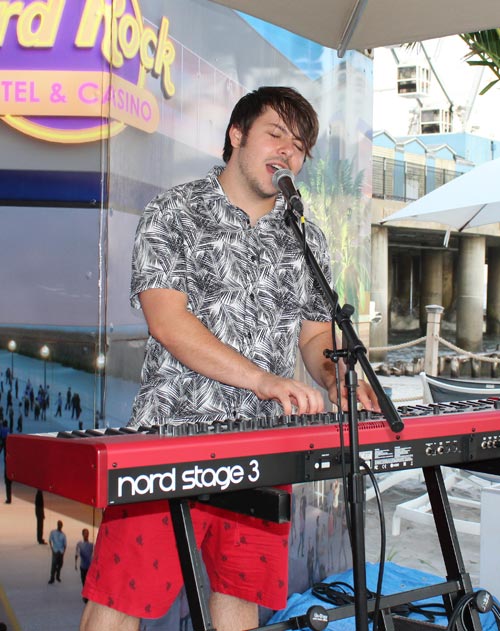 Michael Kahana – Keys, Lead Male Vocals, Vocal Director
Mike has been involved with music his whole life. At the age of 5, he got his start in musical theatre and has worked in legitimate theatre, film, and television. He started to teach himself piano and guitar when he was in his early teens after being introduced to bands like The Beatles and Queen. Being inspired by the harmonies of Lennon and McCartney and the power of Freddie Mercury's voice, he decided to pursue a career in singing. Michael studied voice at Hofstra as well as West Chester University. He also plays ukulele and has played bass in local Philadelphia bands. His stage performance is based on Freddie Mercury, Joe Cocker, and Marty McFly.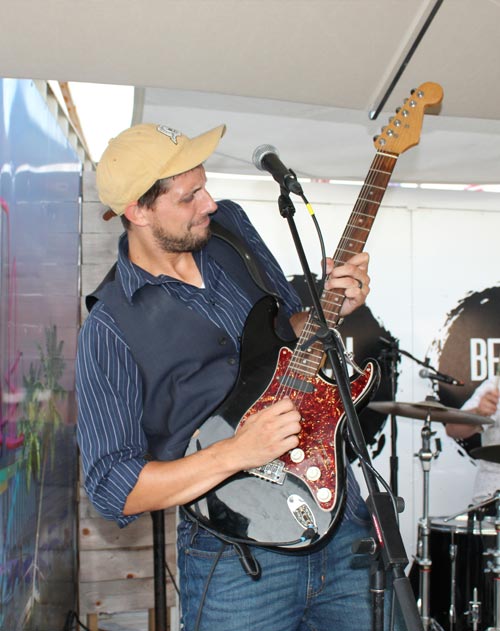 Chris Jennings – Guitar, Vocals, Music Director
Chris has been frequenting the Delaware valley music scene for over a decade. Since playing his first shows in local bars at 16, Chris has been hard at work establishing himself as a dependable, noteworthy guitar player, producer, teacher and sound tech.
Cutting his teeth primarily in Philadelphia, Chris has had the unique opportunity to meet and gain experience from a large number of musicians who play for world touring acts such as Wiz Khalifa, Jill Scott, John Legend, Bebe Rexa, Eminem and more. This extreme advantage has opened up opportunities to play for artists such as Jeff Bradshaw and Eric "Boots" Greene.
With advice from such musicians as Eugene "Man-Man" Roberts and George "Spanky" McCurdy, Chris has been able to cultivate a strong sense of professionalism along with a keen musical ear. Combining these with a love for production, Chrisis the current musical director for KONO NATION and freelances both guitar playing and engineering services.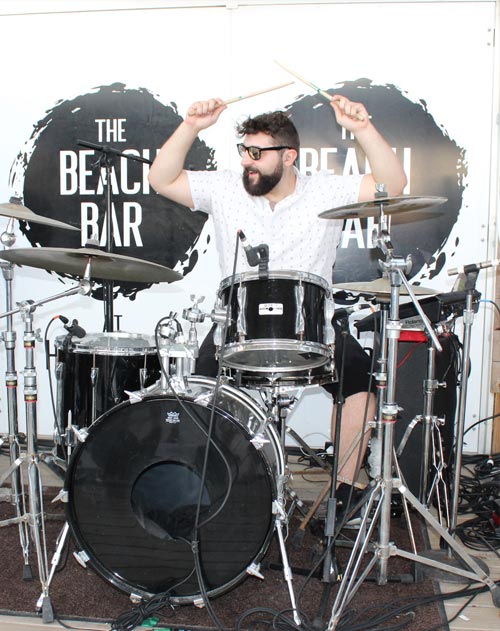 Anthony DeSalvatore Jr. – Drums, Vocals, Social Media Director
Anthony has attended the Community College of Philadelphia and has 10 years' experience behind the drums. During this time he has been a member of cover bands, freelanced, as well as worked in studio on several projects. His love for music drove him to also learn to play guitar and sing professionally. His drumming prowess has earned him the sponsorship of JJrums Custom Drums. Off stage, Anthony handles all the social media for KONO NATION.